This was the general feel of the day, or should I say week, of Christmas.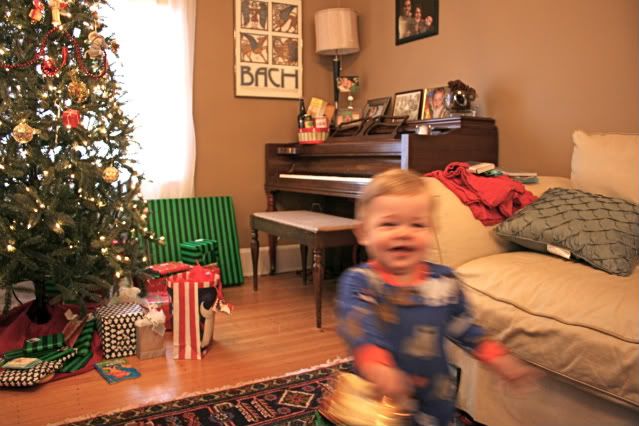 There was also a good bit of this feeling as well: a combination of excitement and Crazy Teeth. Have I told you about Colin's Crazy Teeth? He has two middle bottom teeth and the two fangs on the top, no Front Teeth yet. (I know, it WAS all he wanted for Christmas.) He is so trendy right now, what with his vampire motif. Let's be honest, it's a little creepy.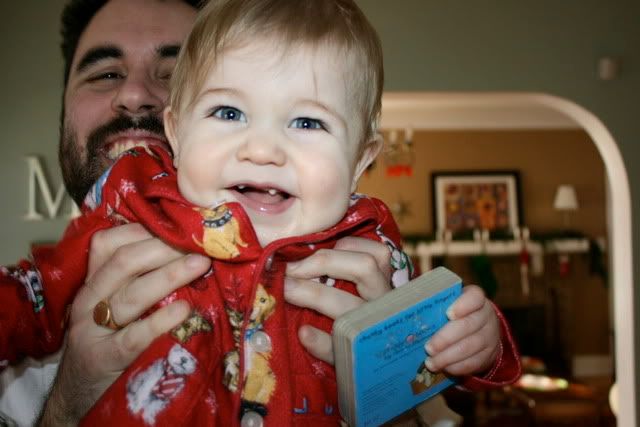 Patrick and I (well, mostly just me) insisted upon waking up at our own house on Christmas morning so that we would have a few hours just with the three of us. This is when it is helpful to house a three year old inside you - our Christmas was as fun as any of the others simply because I was so excited for Colin and Patrick to open their gifts.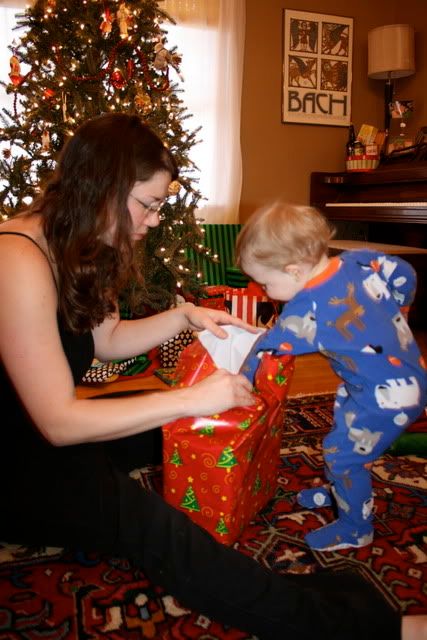 Colin got to spend some good time with his Aunts...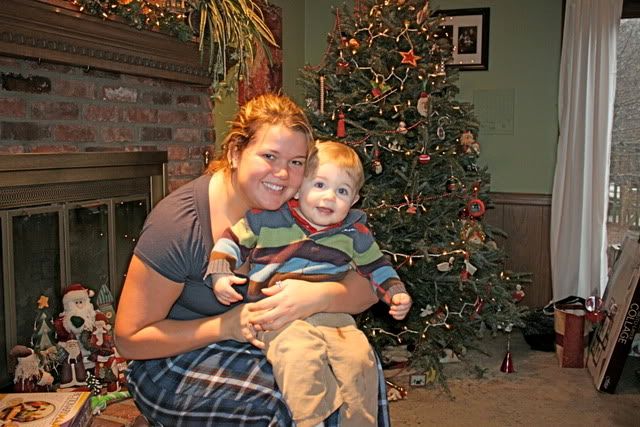 and his cousin, The Best Nephew Ever.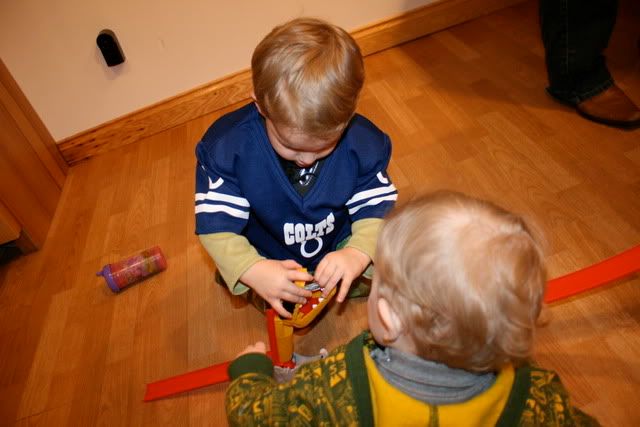 Santa brought Colin a Real Red Wagon, which he delivered to my mother's house and which Colin would spend the rest of his life in if given the choice.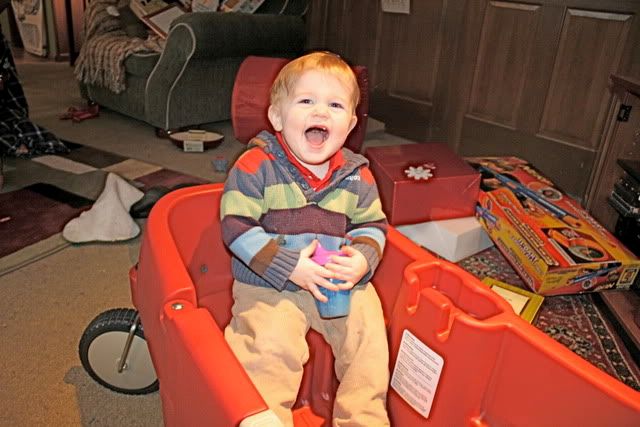 Keeping the crazy family schedule that we did, there was not a lot of down time, so most of Colin's naps over the last five days were in the car.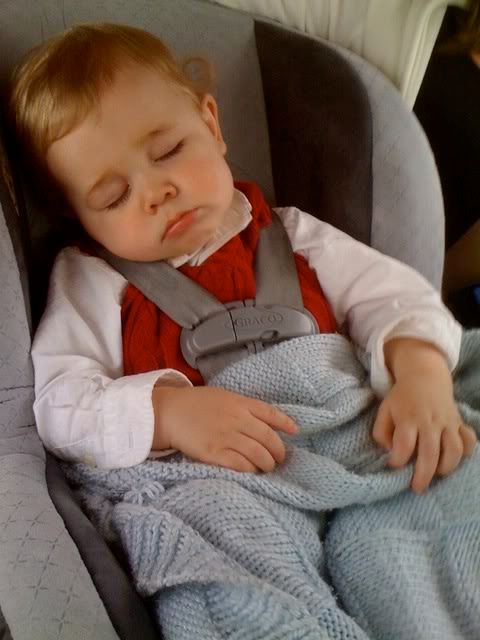 But that left plenty of time for rediscovering old friends, like this dog-chewed ball that goes to some unknown and long forgotten toy.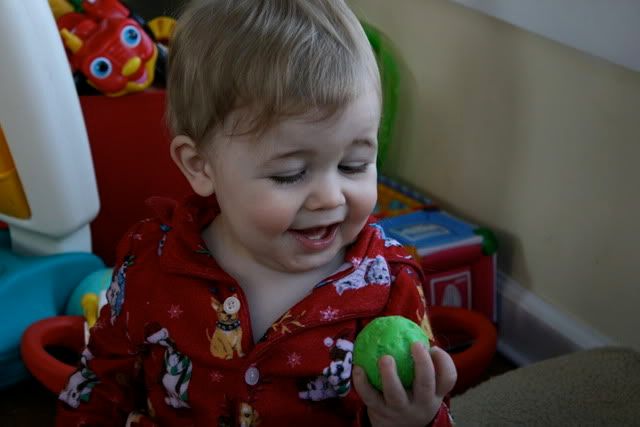 Or making fun of the particularly awful gingerbread house I made.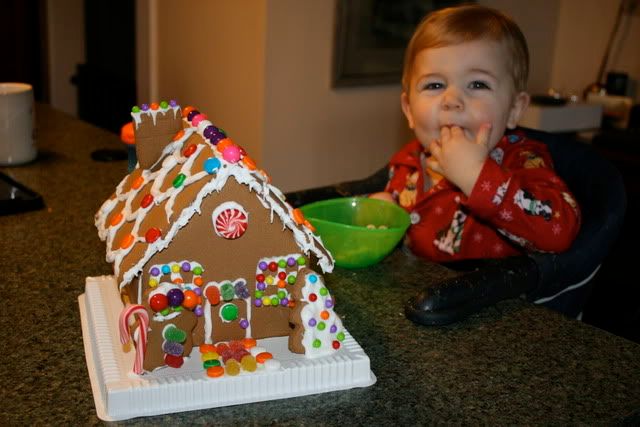 ... with the questionable character outside.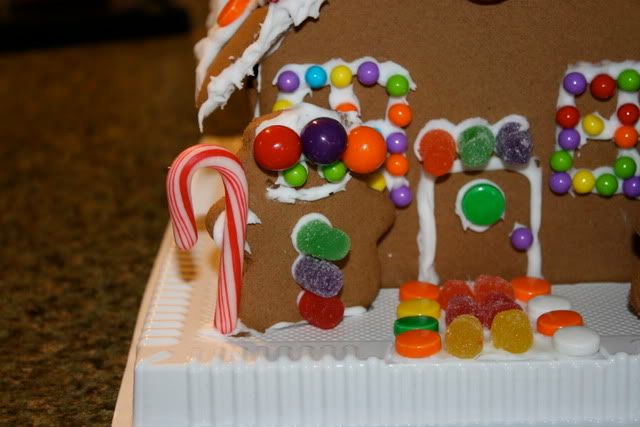 It was a lovely few days, but I'm glad for a few days off with Colin to recover from the Christmas Crazy and to watch the snow fall.