Happy New Year! Guess what one of my resolutions is this year?

Residency is trucking along relentlessly and so does everything else. The kids are getting older by the second, holidays have come and gone, and I am living and breathing work. I can't believe how different I feel in just a few months, though I don't know if my confidence is premature and based only on blind hope that I am doing the right thing (likely). Tomorrow starts my first off-service rotation (emergency room medicine), which means that it's unlikely I'll see a pregnant patient again for more than a month. I am thrilled at how sad this makes me. I worried that I would tire of obstetrics, but I just find it more and more fascinating and challenging as I get deeper into it.

That being said, ER should be fun. If nothing else, there are shifts that are 7am-4pm. SEVEN TO FOUR. I've usually seen ten patients by 7am, and leaving at 4pm seems like a crime, no matter what time you start the day. It's going to be great.

I was so lucky to have a few days off for the holidays, and even more lucky that those days included Christmas. We did a good bit of local traveling, but saw family and friends that, during a busy month in residency, might as well live on the moon. We are still paying for how hard we pushed the kids - poor things, we tried to convince them to nap in the car everyday, since we were constantly running from one place to another. They made up for it in the tremendous love they encountered at every turn (not to mention loot, spoiled rotten children).

COLIN

Have I told you? HE POOPS IN THE POTTY. Thank the stars, he just up and decided to do it one day and has never looked back. Not an accident, sleeping in Big Kid Underwear, the whole deal, can you believe it? It's the best Christmas gift ever. He did it first at school, a day I happened to pick him up. Normally, when I ask how his day was, he tosses a "Fine" over his shoulder and I have to tackle him to the ground to get anything out of him. This day, however, he says, still nonchalantly, "I pooped in the potty today." In fact I thought I had misheard, that my wildest hope had manifested as hearing things. But then he sent up to me the proudest, most quietly excited look, his eyes squinty with the breadth of his smile. I made a complete scene, I'll have you know. The whole building knew what had happened that day.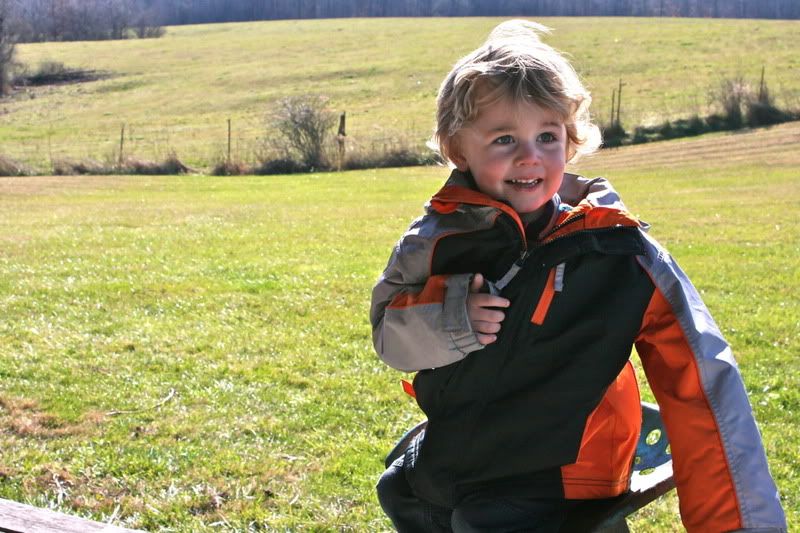 Interestingly, all the bribes I offered in my desperation were not at all lost on him, and he reminded me of his promised winnings as we walked to the car that night. "I get my MaiMai back, and a giant truck, and a cupcake, and a pack of stickers..." It was a good lesson about bribery (for both of us, unfortunately).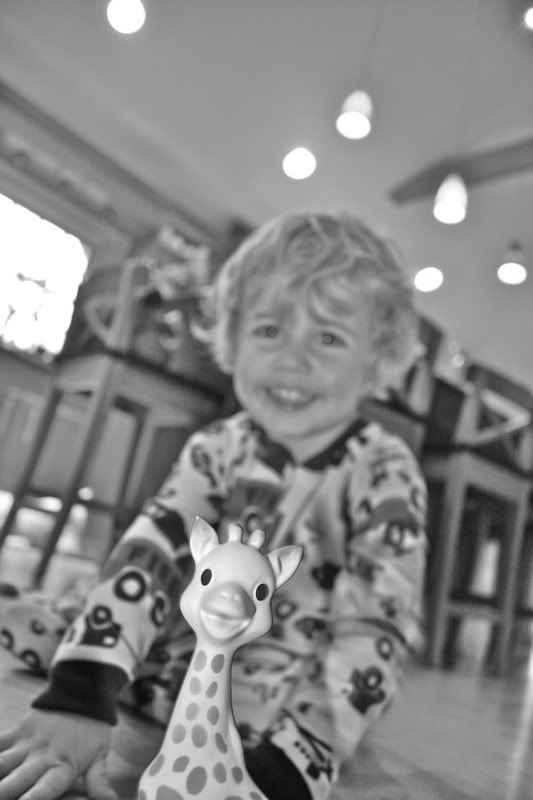 Colin was thoroughly confused by Santa this year. He was completely into the idea of getting presents, but many of the details were lost on him. At one point, I was informed that Santa rides flying dogs to people's houses, as well as that Santa would come every day until Colin's birthday came around again. This confusion was likely not aided by Patrick, who was equally puzzled. One day, in front of our children as well as our two nephews, said, "Wait, who does the stockings? Us or Santa?" He's lucky to be alive, I think. The Baby Mama is a fierce defender of Santa. Anyway, I don't know what I'll do with the two of them.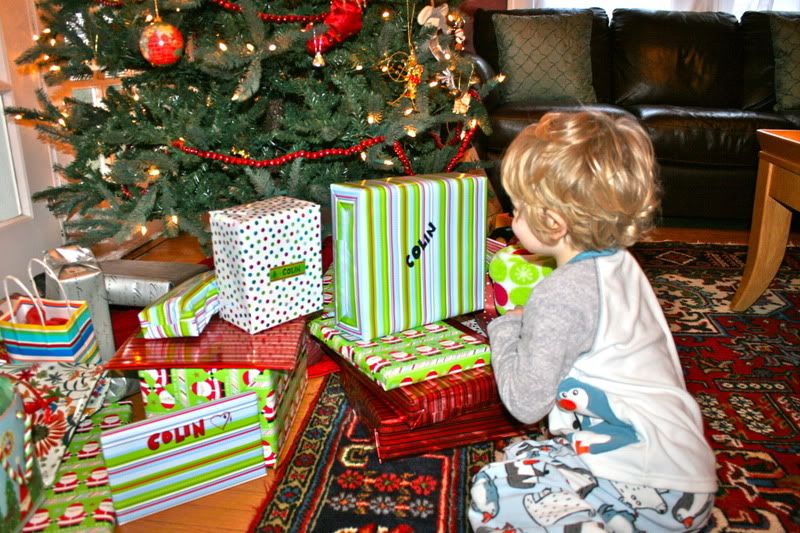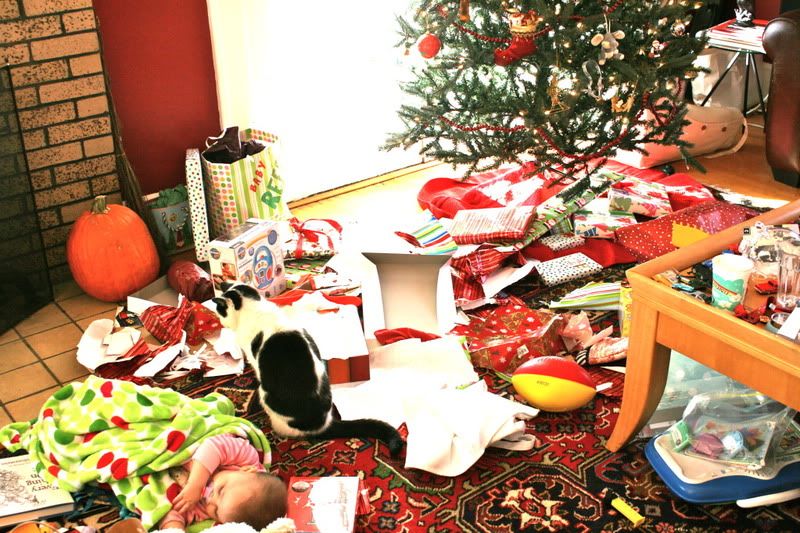 Luckily, Santa did visit our house, and left all kinds of goodies for everyone. Colin cleaned up the most, but he was most helpful in opening everyone else's presents as well. Caroline especially, given that she is mostly unable to coordinate tearing the paper off the package. The natural disaster left behind Christmas morning reminded me of so many Christmas mornings growing up, when my sisters and I raced down the steps and dove into a pile of presents. Colin barely stopped to look at his gifts, there were so many to get to. There were a few that stopped him in his tracks, though.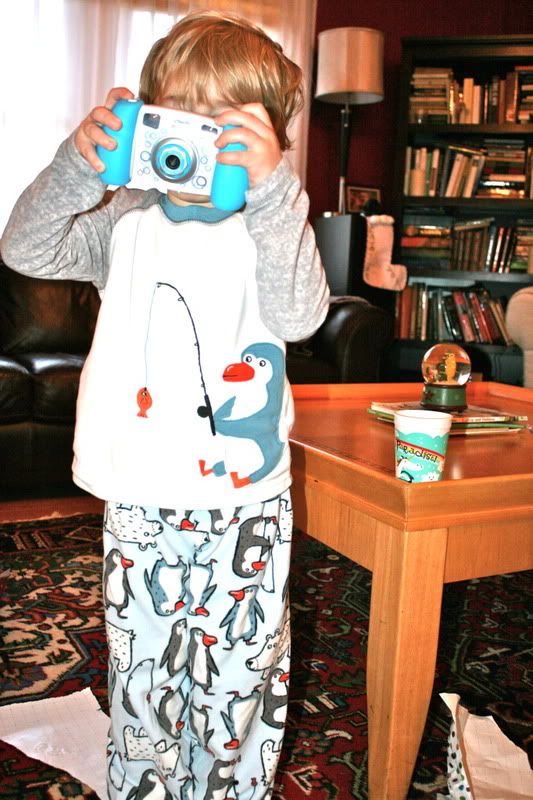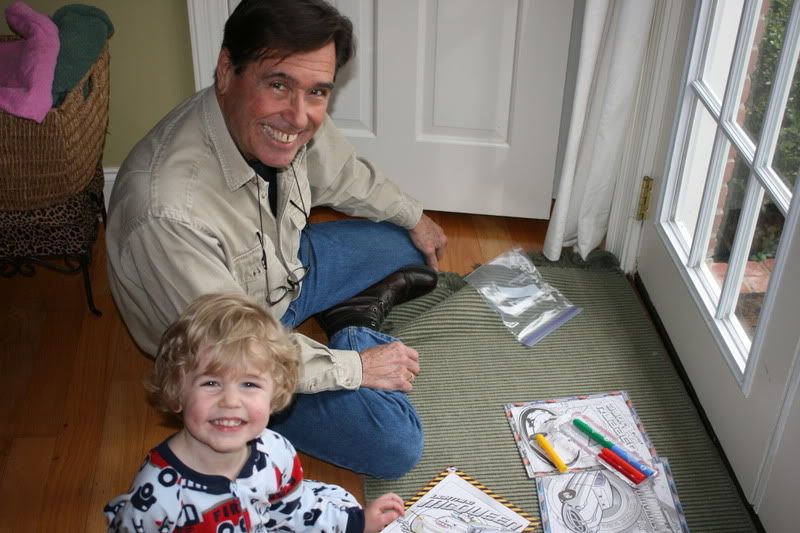 After Christmas at our house, we traveled south to a cabin on a farm to celebrate with my mother, sisters, and our nephews. Food, games, snuggles, and love. Exploring in the chilly weather and back in for hot chocolate and a nap. What else could you ask for, really.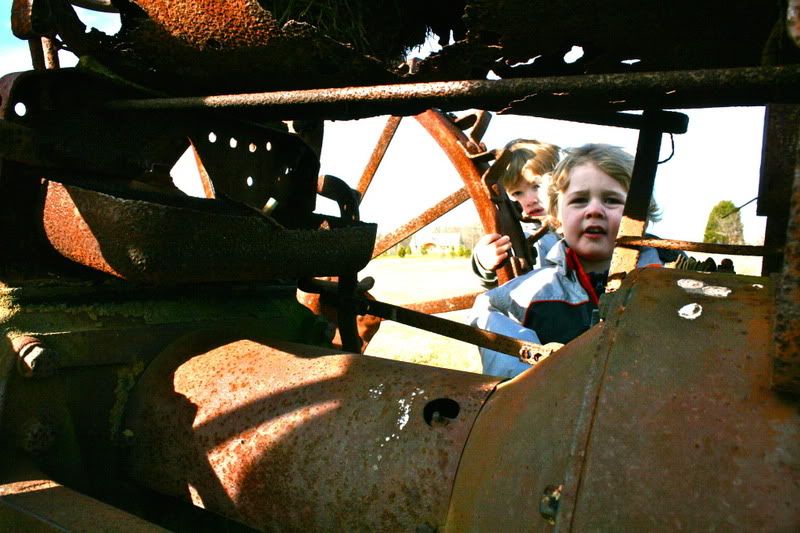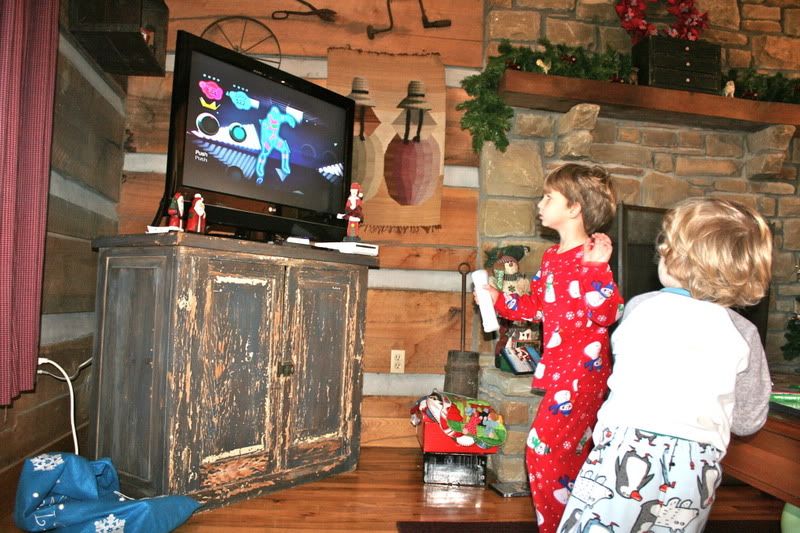 However the real scene stealer was Angry Birds. All the kids are obsessed with it and play at every opportunity. In fact, Colin insisted on getting an Angry Birds dog toy set for the pups for Christmas, which, incidentally, look a lot like the set that we gave to our nephew. Hm.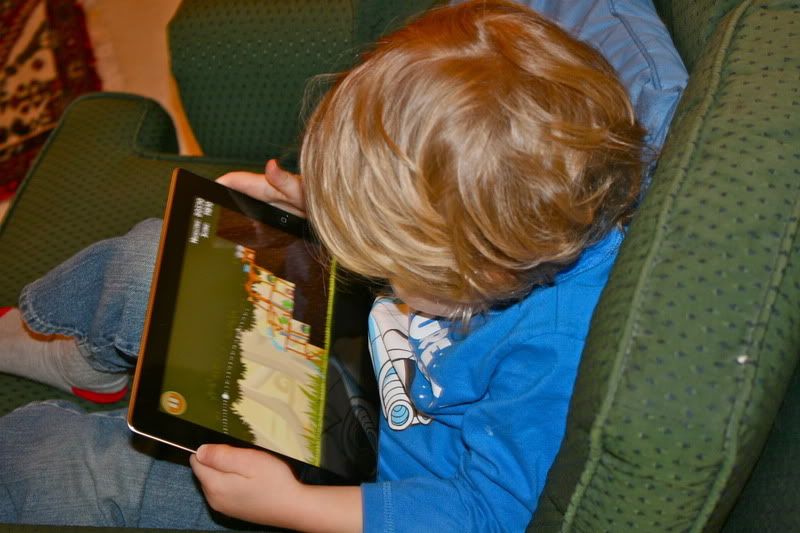 CAROLINE

Caroline is beautiful and sweet and serious, very observant and curious. She cracks up at anything her brother does to get her attention, but anyone else has to work for a smile. She has this incredible intensity about her, still playful but with a more reserved sense than Colin ever did. I love the closeness she demands, though it does get a little claustrophobic at 3am.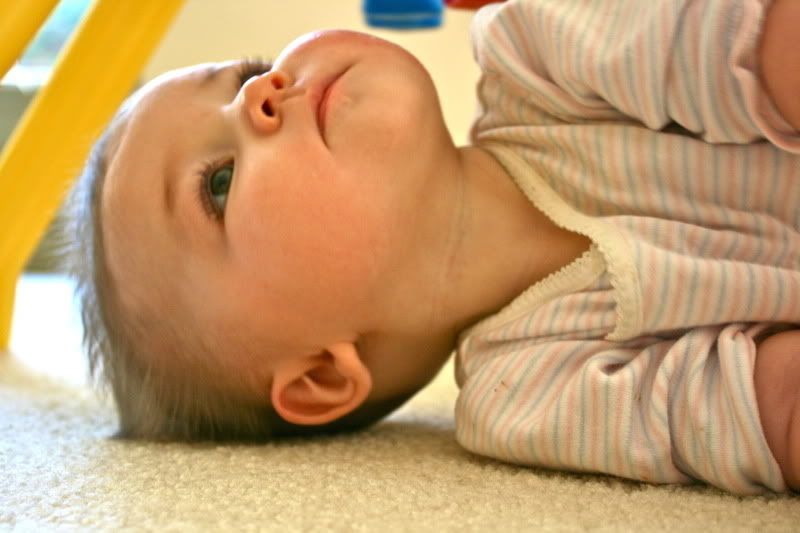 Christmas for Caroline was mostly about the wrapping paper. She did flips over it, reaching and scooting and screaming for wrapping, mostly unconcerned with the actual gift. Typical 6 month old, am I right? The paper was the gift for her, which makes her a really cheap date on Christmas.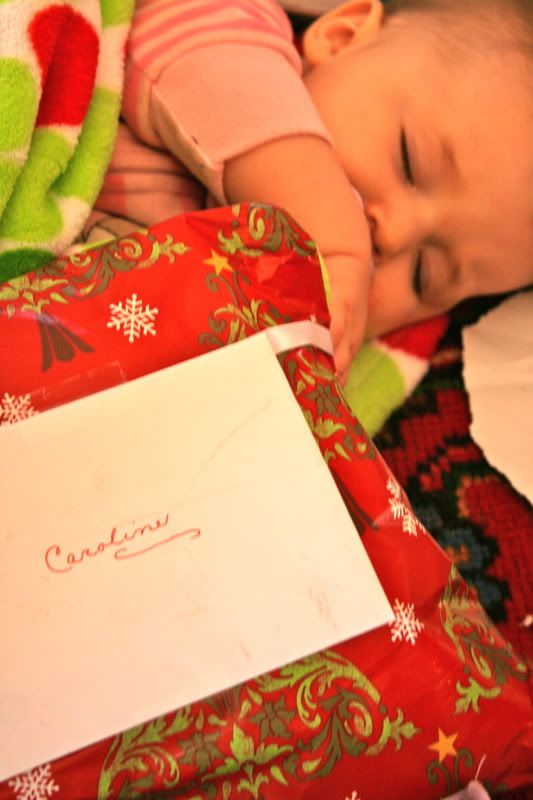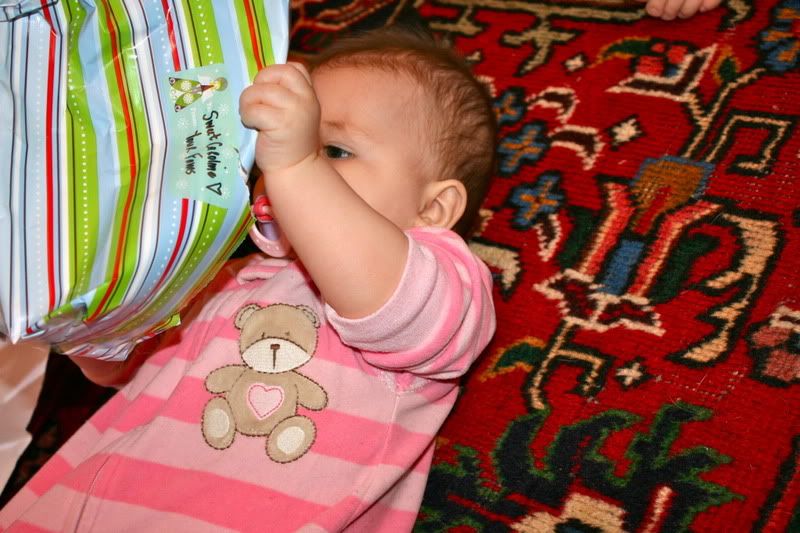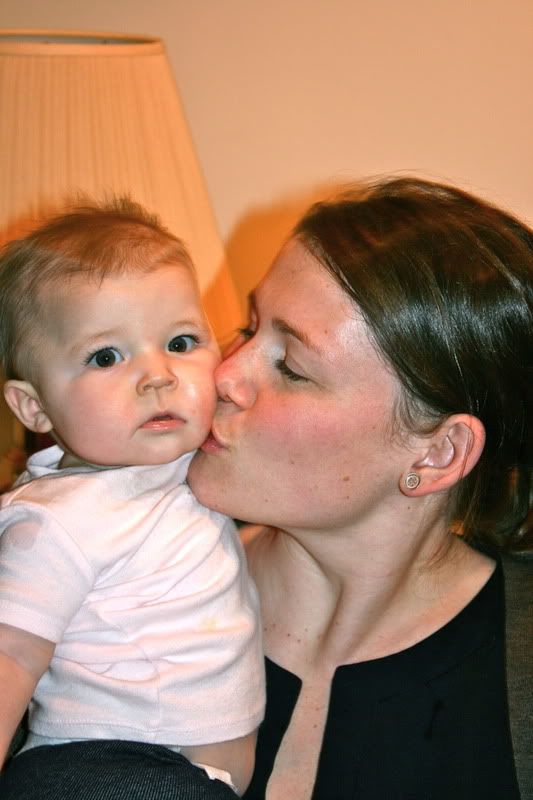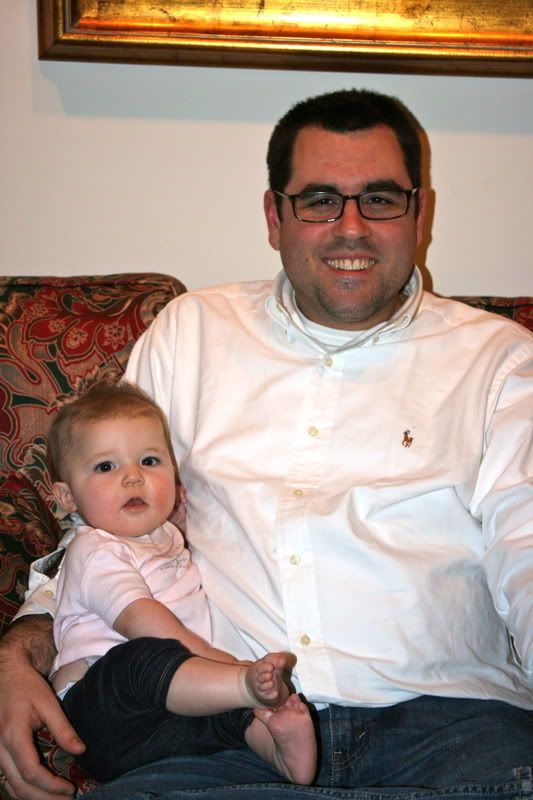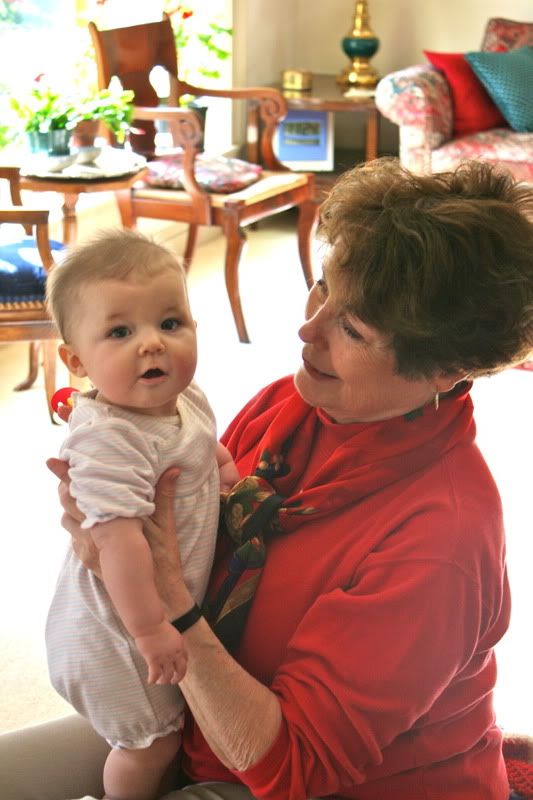 v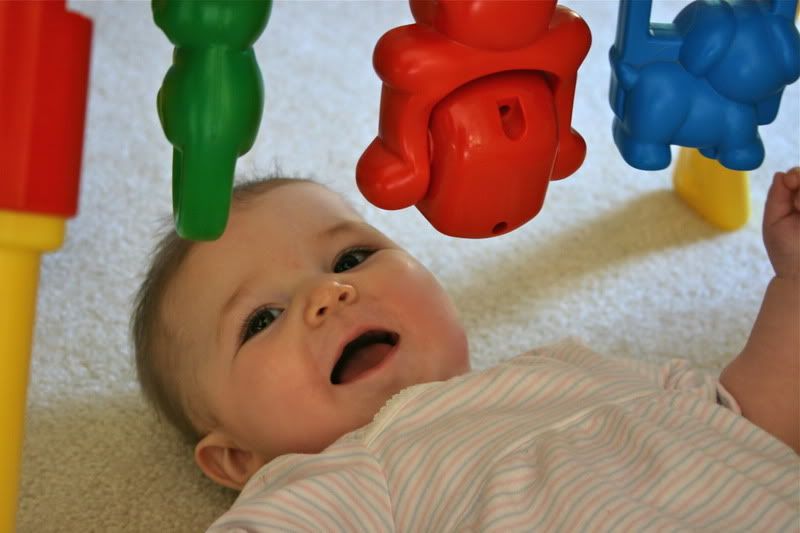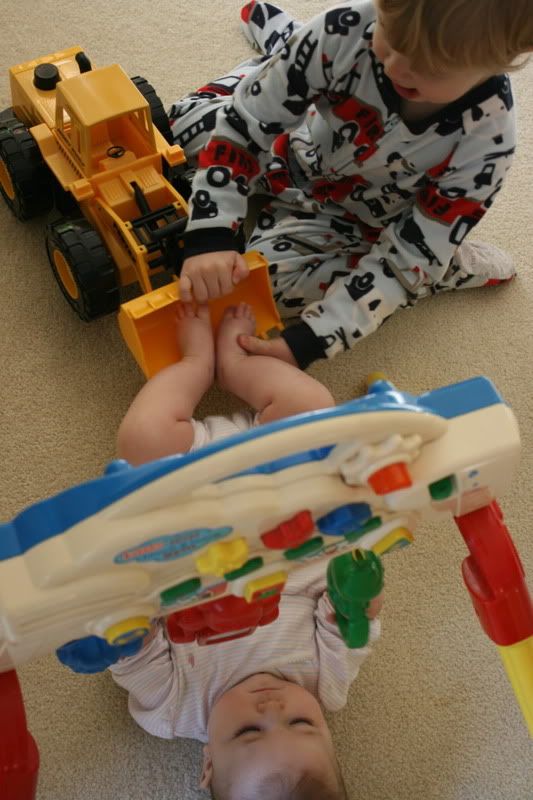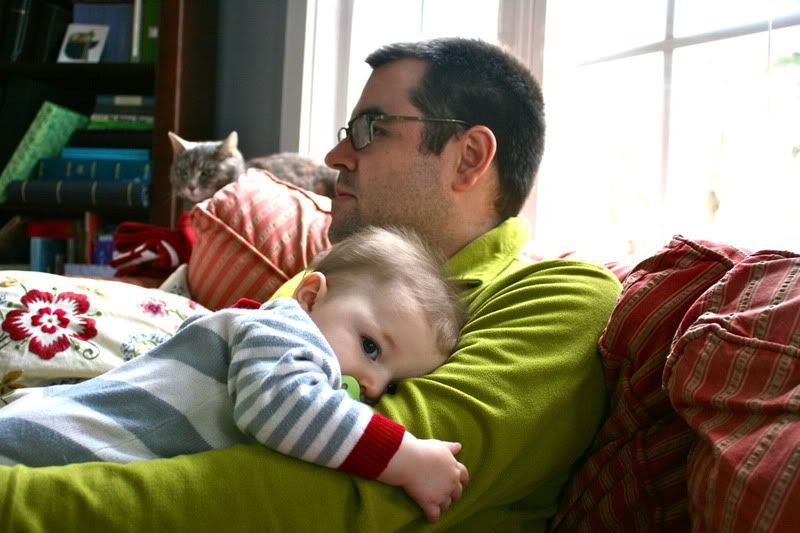 It was a very Merry Christmas indeed. I hope you can say the same.